On Screen Display (OSD) & AOC Software
---
To accompany the display AOC bundle in a few pieces of software that enhance the user's interaction and experience with the monitor. The three individual programs are the same as those that we found when I looked at the Q2963PM towards the end of last year. Whilst some may have read back then what each of the three programs has to offer, I'll re-iterate them all below as they are rather handy – especially if you use multiple applications at once like I do when writing reviews. Of the three programs, i-Menu is probably the most handy if you've got your monitor positioned out of arms reach for example and on top of that, the software utilises a data connection that runs along the existing display cable, reducing the need for additional cables as a result.
i-Menu gives users the full flexibility to adjust all the display parameters that are adjustable from the OSD as seen below whilst allowing the display resolution and orientation to be altered as well.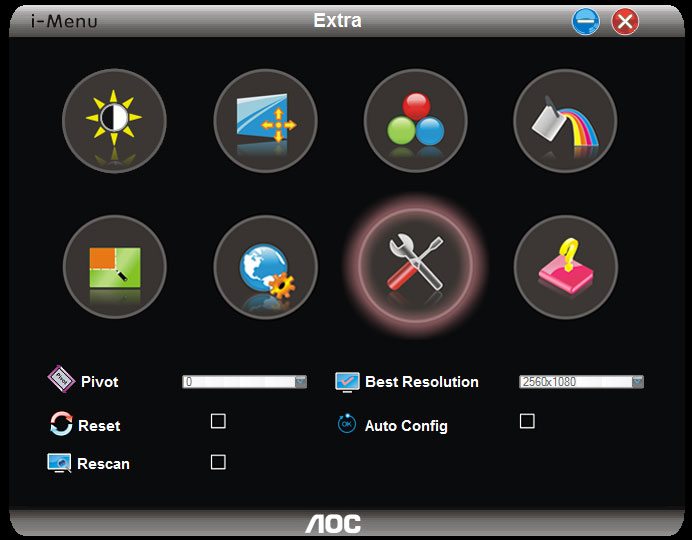 Being able to use multiple applications with ease (ie there is a suitable amount of space within each application to work without too much distraction from toolbars etc) is one of the biggest advantages of going up to a higher display size and consequently a higher resolution. Screen+ makes positioning the application windows even easier by splitting the desktop area into a number of virtual divides based on user preference.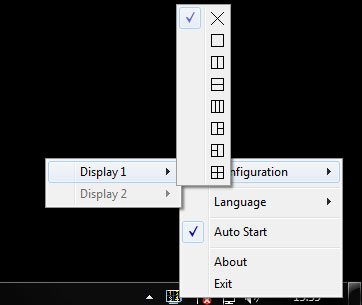 Power saving and reduced running costs are becoming more of a critical factor across the globe and we've been watching this factor grow across the market with devices that consume less power than the previous generation whilst offering up the same amount or more computational power in return. Obviously a monitor is still a monitor, but it still consumes power all the same and reducing the annual running costs can save anything from a few pounds right up to a considerable chunk of money in offices and homes with multiple systems.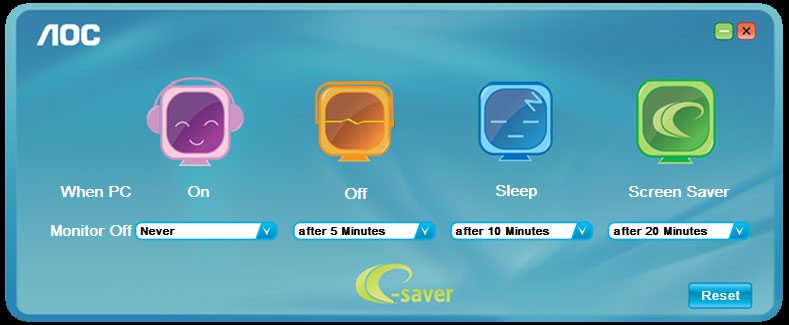 The similarities between the Q2770PQU and some of the other AOC displays is not just limited to the bundled programs. The OSD layout and design is identical to the one that we found on the gaming orientated G2460PQU. Positioned to the bottom of the display the OSD gives all the same options and adjustments as seen through the iMenu application although the orientation and resolution is left to the system end of the display cable.