Introduction
---
An unforeseen turn of events has taken place over the last few months. AMD split up its Processor and Graphics divisions and we recently heard the demise of Catalyst Control Centre to make way for Radeon Software. I for one was not expecting to see a graphics driver before the Radeon Software: Crimson Edition was released. Why do I think this? If AMD is struggling as much as turnover figures and rumours suggest, why would it waste effort on something that is being discontinued for a new version. That's like announcing HBMv2 will be released in January but releasing an entire range of graphics cards on HBMv1 in December. I'm not saying this is a bad thing, far from it, I welcome AMD driver updates because it shows that it is still in the running and recent news suggests that more funding will be invested into the graphics drivers in the future to level the playing field with NVIDIA. Early reports suggest that this new driver and the one just before, 15.11, are very good performance enhancing versions for newer games such as Star Wars Battlefront, Fallout 4, Assassins Creed, etc…
So today we take a look at the very last CCC driver, 15.11.1 Beta. If you are unaware, the naming is simply [Year].[Month]; the additional; ".#" is if there are two or more updates within a month and then it would just be named in chronological order. This makes it extremely easy to understand which is the latest drive to work for you and troubleshooting is technically made easier if you can only remember approximately when you started having problems (if driver related).
This new driver doesn't really bring anything new in terms of features apart from an updated list of graphics cards that are applicable for higher support Virtual Super Resolution modes such as the R9 380 being able to support 3840×2160.
–~~~~~~~~~~~~–
 Test Systems and Procedures
---
Before we delve into any testing we would like to take this opportunity to overview our test system. All tests will be conducted with the latest stable drivers available, with results will be taken from an average of three tests. All tests will be conducted using the highest factory setting if multiple options are available.
Hardware
Drivers
Software
Batman: Arkham Knight
Battlefield 4
Bioshock Infinite
Grand Theft Auto V
Metro Last Light
Tomb Raider
Sythentic Benchmarks
During our testing, we use a range of readily available synthetic benchmarking tools which are free to download from the respective websites. We do this so the readers can download and compared to our results. Download links are contained within the "Software" subheading.
Noise
Everyone has their own reasonable noise level when it comes to comes to components in a computer. Some can handle all fans at 100% load to keep temperatures down, some want a completely silent computer.
Power Consumption
With electricity becoming increasingly expensive across most parts of the world the need for computer components to become power efficient has never been more relevant. Graphics cards are often the most power-hungry components inside a desktop system so having an efficient graphics card is very important to keeping power bills under control. Power is often correlated to heat and so lower power consumption means a graphics card is likely to run slightly cooler and put out less heat into your system meaning your other components will run cooler with improved longevity. AMD and Nvidia have both made power consumption an integral part of the way graphics cards dynamically overclock so the need for graphics card vendors to use efficient VRM and PCB designs is becoming important to maximise performance. We take power readings after 5 minutes of two different load scenarios: desktop idle and Unigine Heaven load.
Temperatures
The cooling solution which graphics card vendors choose to implement is one of the main differences that consumers have to contend with when choosing a graphics cards. Apart from their acoustic properties, the thermal properties of graphics card coolers are extremely important. Lower temperatures are always better and with AMD and Nvidia opting to use dynamic overclocking algorithms that take temperature into account it is important that graphics card vendors use high-performance cooling solutions in order to maximise performance. The era of graphics cards reaching dangerous temperatures are now in the past but the importance of lower temperatures still remains. Lower temperatures mean better stability, longer component longevity and lower fan speeds .We take temperature readings after 5 minutes of two different load scenarios: desktop idle and Unigine Heaven load. We always record actual temperatures and make a note of the ambient; in the case where more than 1 GPU is used an average is created.
–~~~~~~~~~~~~–
Synthetic Benchmarks
---
3D Mark
---
Let's take a look at 3DMark. Overall the performance has actually decreased here with the only cards seeing an increase are the R9 380 and R9 390.
When the demand is increased to 1440p, the R9 390X update just nudges ahead of the older driver, but not by much.
At 4K, every card takes a knock-back with the new driver.
---
Unigine Valley
---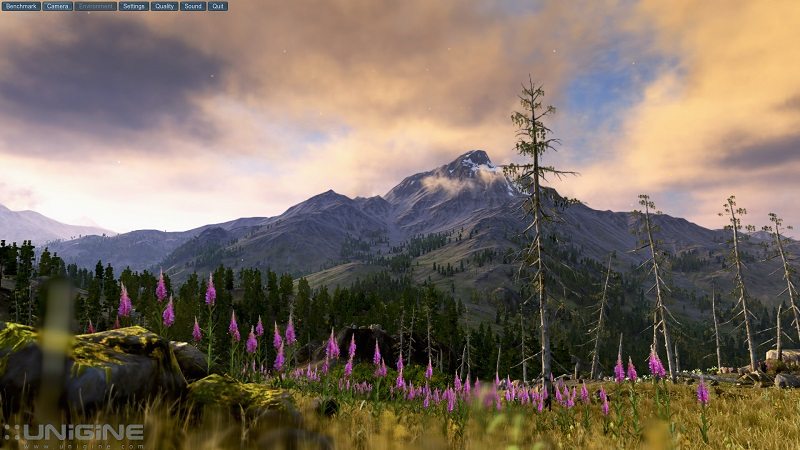 A similar story as with 3DMark, there are some cards that benefit and some that don't with this new update.
Knock for knock between scores with just a 1FPS increase on the R9 nano.
It seems that the High Bandwidth Memory cards are given a nice boost to the minimum frame rates here; a good sign of better optimisation for the future of this technology.
–~~~~~~~~~~~~–
Batman: Arkham Knight
---
As far as anyone is concerned, Batman: AK is still broken and I can agree with that from our performance analysis. Regardless of that fact, the new driver doesn't seem to offer anything and actually hit the R9 Nano to below an R9 390X. A similar issue as before with this game, the R9 380 was unable to complete the benchmark, but can play the game very well.
–~~~~~~~~~~~~–
Battlefield 4
---
Things don't seem to be going too well for this driver, very much a mixed bag of results with some cards benefiting and others suffering.
All cards apart from the R9 Fury X taking a knock back here at 1440p.
Considering all of the hype surrounding this update, I'm not entirely impressed with the R9 Fury X and R9 Nano performance at 4K compared to the last update, but an increase of 1FPs is better than nothing!
–~~~~~~~~~~~~–
Grand Theft Auto V
---
Not a huge improvement to GTA V, but most of the cards get a nice 2FPS boost across all three tests.
At 1440p and 4K, we see the R9 Nano take over the pre-update R9 Fury X. A decent performance boost for all cards at these resolutions.
–~~~~~~~~~~~~–
Metro Last Light

---
Finally some good news. No wait, same again with just the R9 Fury X getting a 1 FPS increase; the R9 390 takes a 2 FPS hit at 1080p.
Well the 2 FPS lost at 1080p found its way back here, or maybe it just took it from the R9 380?
Knock for knock between each driver with a loss of 1 FPS on the R9 380 and R9 390.
–~~~~~~~~~~~~–
Tomb Raider
---
We know that Tomb Raider is regarded as one of the easiest games on our testing rounds and the figures speak for themselves. Some cards lose out of a few FPS such as the R9 390, while others gain a few FPS such as the R9 380.
All of the cards suffer a loss at 1440 and 4K apart from the R9 380 which still gains 2 FPS. Not the most ideal situation but the loss is extremely minor and unnoticeable unless running benchmarks like this.
–~~~~~~~~~~~~–
AMD R9 Fury X Vs. NVIDIA GTX 980Ti
---
I wanted to hold the suspense until now, the performance hasn't been all that much of an improvement, but what about when you compare the R9 Fury X against its direct rival; the GTX 980Ti?
In all honesty, I was expecting a much better increase than this. The only times the R9 Fury X comes out on top are in scenarios that it was already in the lead before the CCC 15.11.1 driver.
–~~~~~~~~~~~~–
Final Thoughts
---
Overall I'm not wholly impressed by this driver update. I have been reading countless news articles regarding the performance increase that AMD has got and how the R9 Fury X is now the definitive top consumer graphics card. However, in my testing anyway, the performance has only been a minor 1-2 FPS increase at best. Don't get me wrong, 1-2FPS increase for a simple driver update is great news and just goes to show that there is still untapped performance contained. Maybe I haven't experienced this performance increase due to not yet having Fallout 4 as part of our testing line-up, a performance analysis of this game and a few others will be up shortly.
Those eagle-eyed readers may have noticed the lack of Bioshock results throughout this analysis. This latest driver and the one released just before (15.11) both have issues with launching Bioshock, this is a known issue and is set to be corrected in the next driver update. If you are experiencing issues, the official word from AMD is to roll back your driver to the last known working version, or 15.10 if you haven't updated in a while.
Would I recommend this driver update? Yes and no, if you still play Bioshock Infinite, avoid this update at all costs due to the inability to open the game, otherwise update away and enjoy those extra few FPS. If you are wanting to download this latest update, check out the download page here.
Thank you to all our partners who provided the hardware and software that made this driver analysis possible.